MAREN PARUSEL is a name you need to know, NOW! Out of the ashes of a terrible incident in which all of Maren's instruments were stolen in New York City last year, shines a bright light out of the Midtown Tunnel and into an intense musical journey that you will not soon forget. What came of her sound is a revamped style of guitar-driven tones, synths, and the ability to take on the world. Not to shabby if you ask us.
Parusel is gearing up to release her sophomore full-length, Tightrope Walker (Requiemme Records/ BMG Chrysalis), on June 19th to eager ears. Today the band debuts the first single and title track from the album called, "Tightrope Walker," the perfect song to kick off your Summer.
Filled with dreamy synths, beautiful and transcendent guitars, and Maren's blend of poppy and gorgeous vocals, this song will provide you with everything you have ever wanted in a song. With a voice reminiscent of Blonde Redhead's Kazu Makino, with a dose of pop flare thrown in, Parusel brings every piece to life to provide what can be described a polished and danceable collection of dreamy tracks.  With bandmates in tow, including Eric Brozgold (drums), Josh Cass (guitarist), and Chris Hoffee (bass), the group has already been getting attention from the likes of indie Godfather, Mike Mills from R.E.M. ("I loved her set"), renowned photographer BP Fallon, and even Kim Fowley (Manager of Runaways).
MAREN PARUSEL is ready to elevate you to new heights with Tightrope Walker. Just close your eyes, put one foot in front of the other and take it all in.
Maren Parusel is available for interviews. For all media inquiries and requests, including copies of Tightrope Walker, please contact me directly at Melissa@TheMuseBox.net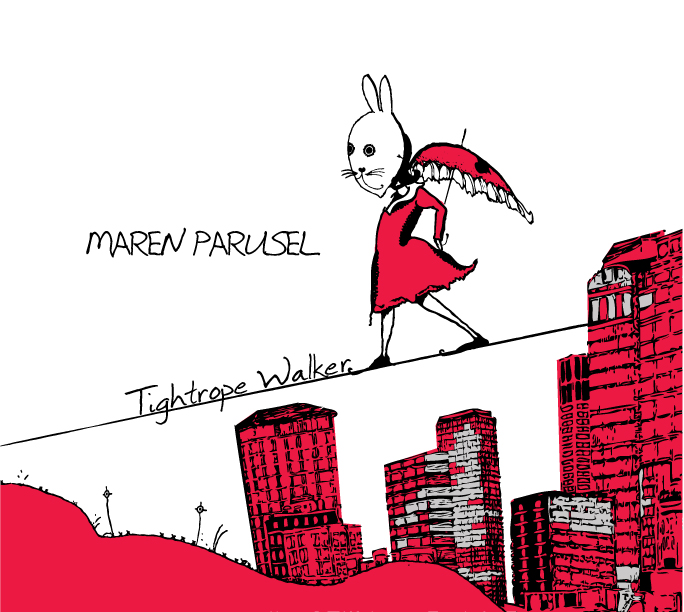 LINKS
Please follow and like us: