Ash ring in their 20th anniversary as a band this year with a Special Edition Colored Triple-Vinyl US release of their famous A-Z Series this November through Noyes Records. The A-Z vinyl edition will include a card to download the digital version with bonus content and the entire A-Z Series will be made available via all Digital Service Providers for the first time in the US.  Just watching them on stage, it's hard to believe Tim Wheeler, Mark Hamilton and Rick McMurray have been making music together as Ash since 1992. "We were all 15 when we started, so we still feel like a very young band," Wheeler marvels today. "It almost doesn't make sense that we've been around for so long!"  The original three piece will also hit the road in the US to coincide with the A-Z release, kicking things off with Weezer in Florida for several dates before heading up the East Coast for several headlining dates.  This will be the band's first US tour in more than five years.
From their earliest gigs on the Belfast club scene, Ash built a rep for churning out punk-fueled power pop with a harder edge than the ubiquitous Britpop of the day.  Their first official single, "Jack Names the Planets," won them quick recognition in the UK; two years later, the British press was near-unanimous in its praise for the platinum-selling 1977, which led to a supporting slot with Weezer and their first trip to the states.  (The self-funded film Teenage Wildlife, narrated by actor Ewan McGregor, documents the riotous escapades of that insane year on the road.)
By the end of the '90s, guitarist Charlotte Hatherley had joined the band, and in 2001, they had another UK hit on their hands with "Shining Light," from the number one album Free All Angels. After 2004's moody Meltdown, Ash stripped down to a trio again and took up residence in Manhattan at their newly minted Atomic Heart Studios.  Twilight of the Innocents, the band's fifth full-length studio album and last for a major, really made Ash rethink the way they were releasing music and found them wanting to break away from the album-tour-album cycle they'd been in with their recording contract.
"That's where the idea for A-Z came from," Wheeler says, describing the band's daunting mission to record and release a new song every two weeks for a year.  Starting in May 2009, Ash delivered "Return of White Rabbit"— the precursor to what was to follow, 26 straight singles, now collected for the first time in this special edition triple-vinyl package being released in November.  "We needed to find a challenge, so this was it," Wheeler observes.  "It's almost like being an athlete in training.  We got into a good flow, and it was a really creative time because of that.  We never ran out of ideas.  They just kept coming."
Bloc Party guitarist (and longtime Ash fan) Russell Lissack joined Ash on tour in 2010—one of several lineup changes that has kept things exciting for Wheeler, but now that the original trio is back in form, he's looking forward to playing their first high-profile US dates in seven years. Fittingly, they're kicking off with a short string of shows opening for Weezer, followed by a headlining stand at New York's Bowery Ballroom.
Ash 2012 tour dates
 Nov 08 Seminole Hard Rock Live (w/Weezer), Hollywood, FL
Nov 09 Mahaffrey Theater (w/Weezer), St. Petersburg, FL
Nov 10 Hard Rock Live (w/Weezer), Orlando, FL
Nov 11 Hard Rock Live (w/Weezer), Orlando, FL
Nov 13 Vinyl, Atlanta, GA
Nov 14 Local 506, Chapel Hill, NC
Nov 15 DC9, Washington, DC
Nov 16 Knitting Factory, Brookyn, NY
Nov 17 Lee's Palace, Toronto, Canada
Nov 19 Johnny Brenda's, Philadelphia, PA
Nov 20 Bowery Ballroom, New York, NY
Nov 21 Great Scott, Boston, MA
Nov 26 Dr Martens First and Forever Festival, Manchester, UK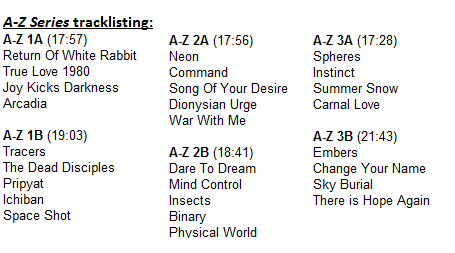 Please follow and like us: