TRAAMS aren't wasting a second in returning from their breakneck speed debut
Grin
, released midway through last year. After bringing their emphatic stage show stateside at SXSW,  The Chichester trio are keeping the momentum rolling with a new EP,
Cissa
. Out on FatCat July15th, the EP again finds Rory Attwell and Hookworms' MJ at the production helm.Following first track, "
Giddy,
" a sonic blast of a return that borrows elements of the debut while stepping things up a notch, the band returns with a video for standout track "Selma."
SPIN has dubbed the video, "a retro-looking, computer-wave video featuring floating guitars and a blurry, colorful aesthetic reminiscent of the '80s." That sounds just about right.
TRAAMS – Selma (official video)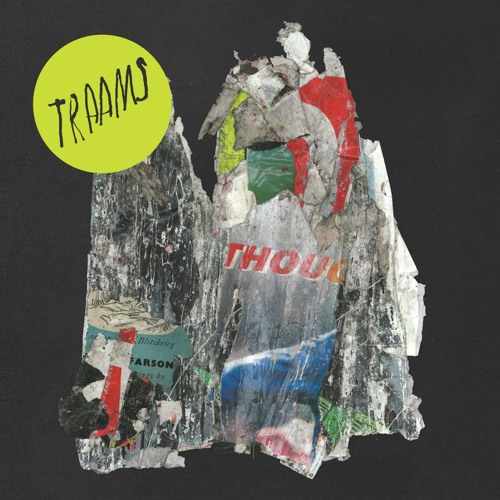 TRAAMS
Cissa EP
FAT1292 – Out 7/15/14
1. Giddy
2. Marbles
3. Selma
4. Carousel
5. Cissa