Reuben Bullock's introduction to the international music scene is surreal enough to have been scripted. His decision to purchase a last minute plane ticket to Mexico was the first step in a series of serendipitous events.
The chance that one of the Calgary-based artist's songs was booming from the stereo of a beach front café at the very same moment Florence + the Machine's manager Mairead Nash walked by seems less like chance and more like kismet. The song, a single from the band's self-released debut album Man Made Lakes, was enough to prompt Ms. Nash to enter the café and inquire about the artist who happened to be on the beach nearby.
Their meeting lead to an impromptu show in the small Mexican town they were both visiting, with Christopher Lloyd Hayden, drummer for FATM, joining Reuben on stage. What came after involves matching slingshot tattoos, a trip to London, a single produced by Hayden, and an EP to be released in the new year.
"Shoulderblade" is the first single from Reuben and the Dark's forthcoming yet-to-be-titled EP, to be released on Luv Luv Luv Records in early 2013.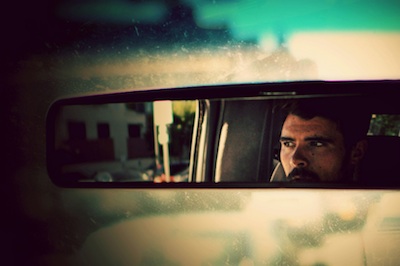 Please follow and like us: