Following on from an extremely successful worldwide tour earlier in 2012 and six New Zealand Music Award wins, New Zealand's own cross-genre powerhouse Six60, are bringing the live and massive back to the USA and are CONFIRMED to play SXSW and Canadian Music Week 2013.  Over the last twelve months this hardworking young band has seen its soul, rock, roots and electronica-infused stock soar to exciting new levels. The group enjoyed a record breaking sales run on itunes, triple platinum album sales, and a successful touring foray into the USA, Europe and the UK all the while maintaining a massive live presence across NZ and Australia.
Six60 completed their most successful summer tour of all time (beating their record from last year) playing to over 16,500 people in only seven shows.
The rock outfit also dominated the last New Zealand Music Awards. With their unique blend of soul, rock, dub step and drum and bass, Six60 took home an impressive six awards for the mantelpiece including Single of the Year and Best Group. The band also won awards for Highest Selling NZ Single and Radio Airplay of the Year for the band's triple platinum single "Don't Forget Your Roots." Six60's self-titled debut album "Six60" is also the nation's Highest Selling for the year, achieving triple platinum status. To top off an impressive haul, Six60 confirms its popularity by winning the coveted People's Choice Award.  
Aside from triple-plat single, "Don't Forget Your Roots," the band's infectious track "Forever" is getting major love as well. The track was featured on
ABC & ESPN
throughout Memorial Day Weekend 2012 in the Indie 500 special. You can check out the video
here!
Opening with gorgeous vocals, mixed with silky and harmonious guitars, "Forever" picks up with hammering beats and layered synths that will make your jaw drop.
Six60's music is versatile and vibrant, as their explosive guitars, thick beats and fierce vocals fill each inch of the room with pure and utter perfection. >From heavy hitters like "Get," to the hypnotic track "Run For It, (
Offering song for free
)", Six60 prove there is nothing they can't accomplish.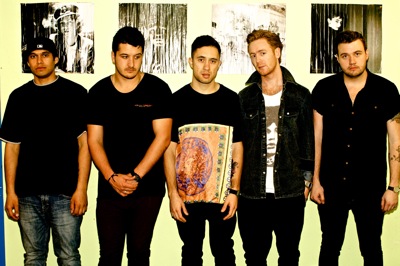 UPCOMING US DATES:
Saturday, March 9: San Francisco – Brick and Mortor, 1710 Mission Street
Sunday, March 10: Los Angeles – Los Globos, 3040 West Sunset Boulevard
March 12 -17: Austin, TX – SXSW (Details TBA)
March 19 – 23: Toronto, ONT – Canadian Music Week (Details TBA)
Sunday, March 24: New York – Mercury Lounge, 217 East Houston Street
Six60 Live and Massive…